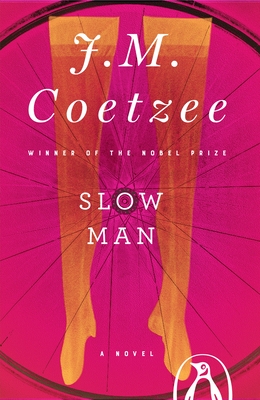 Slow Man: A Novel
Publication Date:
September 26th, 2006
Description
J.M. Coetzee's latest novel, The Schooldays of Jesus, is now available from Viking. Late Essays: 2006-2016 will be available January 2018. 
J. M. Coetzee, one of the greatest living writers in the English language, has crafted a deeply moving tale of love and mortality in his new book, Slow Man. When photographer Paul Rayment loses his leg in a bicycle accident, he is forced to reexamine how he has lived his life. Through Paul's story, Coetzee addresses questions that define us all: What does it mean to do good? What in our lives is ultimately meaningful? How do we define the place we call "home"? In his clear and uncompromising voice, Coetzee struggles with these issues and offers a story that will dazzle the reader on every page.
About the Author
Born in Cape Town, South Africa, on February 9, 1940, John Michael Coetzee studied first at Cape Town and later at the University of Texas at Austin, where he earned a Ph.D. degree in literature. In 1972 he returned to South Africa and joined the faculty of the University of Cape Town. His works of fiction include Dusklands, Waiting for the Barbarians, which won South Africa's highest literary honor, the Central News Agency Literary Award, and the Life and Times of Michael K., for which Coetzee was awarded his first Booker Prize in 1983. He has also published a memoir, Boyhood: Scenes From a Provincial Life, and several essays collections. He has won many other literary prizes including the Lannan Award for Fiction, the Jerusalem Prize and The Irish Times International Fiction Prize. In 1999 he again won Britain's prestigious Booker Prize for Disgrace, becoming the first author to win the award twice in its 31-year history. In 2003, Coetzee was awarded the Nobel Prize in Literature.
Praise for Slow Man: A Novel
[Coetzee] has found a new access of warmth and humor, and displays a vivifying fondness for his characters. (John Banville, The New Republic)