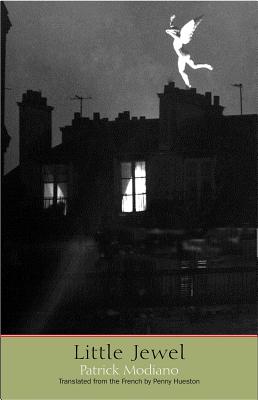 Little Jewel: A Novel (The Margellos World Republic of Letters)
Publication Date:
August 23rd, 2016
Publisher:
Yale University Press
Description
A mesmerizing novel by Nobel Laureate Patrick Modiano, now superbly translated for English-language readers
For long standing admirers of Modiano's luminous writing as well as those readers encountering his work for the first time, Little Jewel will be an exciting discovery. Uniquely told by a young female narrator, Little Jewel is the story of a young woman adrift in Paris, imprisoned in an imperfectly remembered past. The city itself is a major character in Modiano's work, and timeless moral ambiguities of the post-Occupation years remain hauntingly unresolved.
 
One day in the corridors of the metro, nineteen-year-old Thérèse glimpses a woman in a yellow coat. Could this be the mother who long ago abandoned her? Is she still alive? Desperate for answers to questions that have tormented her since childhood, Thérèse pursues the mysterious figure on a quest through the streets of Paris. In classic Modiano style, this book explores the elusive nature of memory, the unyielding power of the past, and the deep human need for identity and connection.
Praise for Little Jewel: A Novel (The Margellos World Republic of Letters)
"Patrick Modiano has never better expressed the quintessence of his art than in this somnambulistic novel. . . . Flaubert, we know, dreamed of writing a book ex nihilo, one that holds by sheer force of style, responds to the laws of pure rhetoric, can't be reduced to the author's life, and is, finally, superior. Little Jewel is Modiano's Bovary."—Jérôme Garcin, Le Nouvel Observateur
— Jérôme Garcin
"An appealing variation on the typical Modiano novel . . . well and convincingly handled by the author."—M.A.Orthofer, Complete Review
— M.A.Orthofer
"[An] intense and totally seductive novel of identity . . . Without a trace of sentimentality, Modiano creates one of the most revelatory of all his novels, one that shows the possibilities of redemption, even for those who have always been alone."—Mary Whipple, Seeing the World Through Books
— Mary Whipple
"A simple story . . . that grows richer with each reading."—J.P. Smith, The Millions
— J.P. Smith