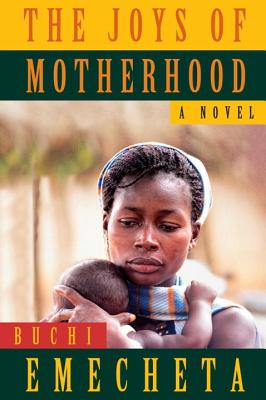 The Joys of Motherhood: A Novel
Publication Date:
August 7th, 2013
Publisher:
George Braziller Inc.
Description
A feminist literary classic by one of Africa's greatest women writers, re-issued with a new introduction by Stéphane Robolin.
First published in 1979, The Joys of Motherhood is the story of Nnu Ego, a Nigerian woman struggling in a patriarchal society. Unable to conceive in her first marriage, Nnu is banished to Lagos where she succeeds in becoming a mother. Then, against the backdrop of World War II, Nnu must fiercely protect herself and her children when she is abandoned by her husband and her people. Emecheta "writes with subtlety, power, and abundant compassion" (New York Times).
About the Author
Born of Ibo parents in Nigeria, Buchi Emecheta is widely known for her multilayered stories of black women struggling to maintain their identity and construct viable lives for themselves and their families. She writes, according to The New York Times, with "subtlety, power, and abundant compassion." Her numerous novels include The Slave Girl, The Family, Bride Price, and The Joys of Motherhood.
Stéphane Robolin's essays have been published in several journals including Research in African Literatures, Modern Fiction Studies, and Literature Compass. He is an assistant professor of English at Rutgers University.