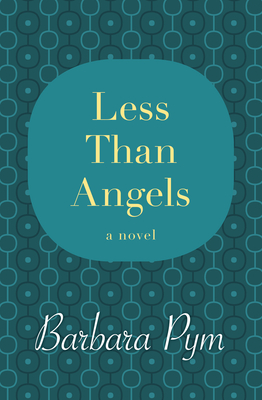 Less Than Angels: A Novel
Publication Date:
March 5th, 2013
Publisher:
Open Road Media
Description
A tale of a woman's romantic entanglements with two anthropologists—and the odd mating habits of humans—from the author of Jane and Prudence.
Catherine Oliphant writes for women's magazines and lives comfortably with anthropologist Tom Mallow—although she's starting to wonder if they'll ever get married. Then Tom drops his bombshell: He's leaving her for a nineteen-year-old student.
 
Though stunned by Tom's betrayal, Catherine quickly becomes fascinated by another anthropologist, Alaric Lydgate, a reclusive eccentric recently returned from Africa. As Catherine starts to weigh her options, she must figure out who she is and what she really wants.
 
With a lively cast of characters and a witty look at the insular world of academia, this novel from the much-loved author of Excellent Women and other modern classics is filled with poignant, playful observations about the traits that separate us from our anthropological forebears—far fewer than we may imagine.
 
About the Author
Barbara Pym (1913–1980) was a bestselling and award-winning English novelist. Her first book, Some Tame Gazelle (1950), launched her career as a writer beloved for her social comedies of class and manners. Pym is the only author to be named twice in a TimesLiterary Supplement list of "the most underrated novelists of the century." She produced thirteen novels, the last three published posthumously. Her 1977 novel Quartet in Autumn was shortlisted for the Booker Prize.      
Praise for Less Than Angels: A Novel
"There is a thrill of humanity through all her work." —Shirley Hazzard "Her ordinary people are written about with such detail and kindness that we can gently revel in their idiosyncrasies and admire their quiet but gallant moral standards." —Harper's Queen