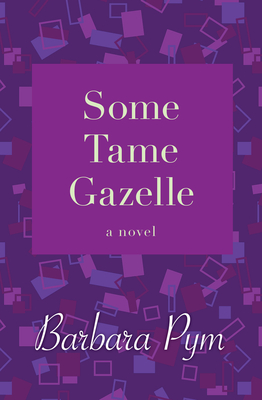 Some Tame Gazelle: A Novel
Publication Date:
March 5th, 2013
Publisher:
Open Road Media
Usually Ships to Store in 4 to 7 Days
Description
A novel of two sisters in postwar England that lets you "step into the Jane Austen–like lives of Harriet and Belinda Bede" (The Christian Science Monitor).
Belinda and Harriet Bede live together in a small English village. Shy, sensible Belinda has been secretly in love with Henry Hoccleve—the poetry-spouting, married archdeacon of their church—for thirty years. Belinda's much more confident, forthright younger sister Harriet, meanwhile, is ardently pursued by Count Ricardo Bianco. Although she has turned down every marriageable man who proposes, Harriet still welcomes any new curate with dinner parties and flirtatious conversation. And one of the newest arrivals, the reverend Edgar Donne, has everyone talking. A warm, affectionate depiction of a postwar English village, Some Tame Gazelle perfectly captures the quotidian details that make up everyday life. With its vibrant supporting cast, it's also a poignant story of unrequited love. 
About the Author
Barbara Pym (1913–1980) was a bestselling and award-winning English novelist. Her first book, Some Tame Gazelle (1950), launched her career as a writer beloved for her social comedies of class and manners. Pym is the only author to be named twice in a TimesLiterary Supplement list of "the most underrated novelists of the century." She produced thirteen novels, the last three published posthumously. Her 1977 novel Quartet in Autumn was shortlisted for the Booker Prize.      
Praise for Some Tame Gazelle: A Novel
"One of my favorites Pym novels . . . Pym's fans will feel completely at home when they step into the Jane Austen–like lives of Harriet and Belinda Bede." —The Christian Science Monitor