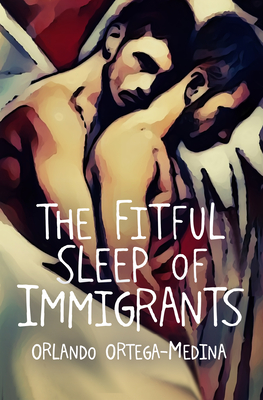 The Fitful Sleep of Immigrants
Publication Date:
April 18th, 2023
Usually Ships to Store in 4 to 7 Days
Description
Award-winning author and immigration attorney Orlando Ortega-Medina returns to 1990s San Francisco in The Fitful Sleep of Immigrants, a powerful family drama that plays out within a captivating legal thriller.
Attorney Marc Mendes, the estranged son of a prominent Rabbi and a burned-out lawyer with addiction issues, plots his exit from the big city to a more peaceful life in idyllic Napa Valley. But before realizing his dream, the US government summons his Salvadoran life partner Isaac Perez to immigration court, threatening him with deportation.
As Marc battles to save Isaac, his world is further upended by a dark and alluring client who aims to tempt him away from his messy life. Torn between his commitment to Isaac and the pain-numbing escapism offered by his client, Marc is forced to choose between the lesser of two evils while confronting his twin demons of past addiction and guilt over the death of his first lover.
Inspired by events that forced the author and his partner to emigrate from the United States because of marriage inequality, The Fitful Sleep of Immigrants is an extraordinary and timely tale about the value of family and friendship, loyalty and love in the face of adversity.
About the Author
Orlando Ortega-Medina was born in Los Angeles to Cuban immigrants. He studied English Literature at UCLA and holds a Juris Doctor from Southwestern University School of Law. In 1999, Ortega-Medina and his partner expatriated to Canada, where they were among the first same-sex couples to marry at Montreal's Hotel de Ville in 2005.Ortega-Medina is the author of three novels and a short story collection shortlisted for the UK's Polari First Book Prize. In 2018, he was named the Marilyn Hassid Emerging Author for the Houston Jewish Book & Arts Festival. Ortega-Medina and his partner now live in London, England, where he practices US immigration law and writes fiction.Website: www.orlandoortegamedina.com Twitter: @oortegamedinaFacebook: www.facebook.com/orlandoortegamedina