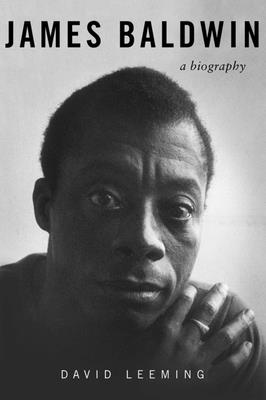 James Baldwin: A Biography
Publication Date:
February 24th, 2015
Usually Ships to Store in 4 to 7 Days
Description
"The most revealing and subjectively penetrating assessment of Baldwin's life yet published." —The New York Times Book Review. "The first Baldwin biography in which one can recognize the human features of this brilliant, troubled, principled, supremely courageous man." —Boston Globe
James Baldwin was one of the great writers of the last century. In works that have become part of the American canon—Go Tell It on a Mountain, Giovanni's Room, Another Country, The Fire Next Time, and The Evidence of Things Not Seen—he explored issues of race and racism in America, class distinction, and sexual difference.
A gay, African American writer who was born in Harlem, he found the freedom to express himself living in exile in Paris. When he returned to America to cover the Civil Rights movement, he became an activist and controversial spokesman for the movement, writing books that became bestsellers and made him a celebrity, landing him on the cover of Time.
In this biography, David Leeming creates an intimate portrait of a complex, troubled, driven, and brilliant man. He plumbs every aspect of Baldwin's life: his relationships with the unknown and the famous, including painter Beauford Delaney, Richard Wright, Lorraine Hansberry, Marlon Brando, Harry Belafonte, Lena Horne, and childhood friend Richard Avedon; his expatriate years in France and Turkey; his gift for compassion and love; the public pressures that overwhelmed his quest for happiness, and his passionate battle for black identity, racial justice, and to "end the racial nightmare and achieve our country."
Praise for James Baldwin: A Biography
"The best literary biography I've read in a long time. An engrossing narrative." —Leon Edel
"The most revealing and subjectively penetrating assessment of Baldwin's life yet published." —The New York Times Book Review
"The first Baldwin biography in which one can recognize the human features of this brilliant, troubled, principled, supremely courageous man." —Boston Globe
"Loving but honest . . . [Baldwin] wrote, 'No people come into possession of a culture without having paid a heavy price for it,' and . . . Mr. Leeming shows so well [the price he paid]." —The New York Times
"Intimate, artful—and major . . . An exceptional literary biography deserving wide promotion and readership . . . [by] a personal friend of the great novelist and essayist." —Booklist
"Highly perceptive, revealing." —Publishers Weekly
"The best literary biography I've read in a long time. An engrossing narrative." —Leon Edel
"The most revealing and subjectively penetrating assessment of Baldwin's life yet published." —The New York Times Book Review
"The first Baldwin biography in which one can recognize the human features of this brilliant, troubled, principled, supremely courageous man." —Boston Globe
"Loving but honest . . . [Baldwin] wrote, 'No people come into possession of a culture without having paid a heavy price for it,' and . . . Mr. Leeming shows so well [the price he paid]." —The New York Times
"Intimate, artful—and major . . . An exceptional literary biography deserving wide promotion and readership . . . [by] a personal friend of the great novelist and essayist." —Booklist
"Highly perceptive, revealing." —Publishers Weekly