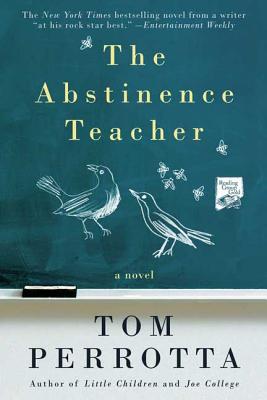 The Abstinence Teacher: A Novel
This product is not returnable.
Publication Date:
September 2nd, 2008
Publisher:
St. Martin's Griffin
Usually Ships to Store in 4 to 7 Days
Description
The Abstinence Teacher illuminates the powerful emotions that run beneath the placid surface of modern American family life, and explores the complicated spiritual and sexual lives of ordinary people. It is elegantly and simply written, characterized by the distinctive mix of satire and compassion that has become Tom Perrotta's trademark.

Stonewood Heights is the perfect place to raise children: it's got good schools, solid values and a healthy real estate market. Parents in the town are involved in their children's lives, and often in other children's lives, too—coaching sports, driving carpool, focusing on enriching experiences. Ruth Ramsey is the high school human sexuality teacher whose openness is not appreciated by all her students—or their parents. Her daughter's soccer coach is Tim Mason, a former stoner and rocker whose response to hitting rock bottom was to reach out and be saved. Tim's introduction of Christianity on the playing field horrifies Ruth, while his evangelical church sees a useful target in the loose-lipped sex ed teacher. But when these two adversaries in a small-town culture war actually talk to each other, a surprising friendship begins to develop.
"Perrotta is that rare combination: a satirist with heart….Those who haven't curled up on the couch with this writer's books are missing a very great pleasure."—Seattle Times
"Tom Perrotta is a truth-telling, unshowy chronicler of modern-day America."—The New York Times Book Review (in a front-page review)
Praise for The Abstinence Teacher: A Novel
"He's the Steinbeck of suburbia." —Time
"A finely wrought novel." —Jerry Eberle, Booklist
"Perrotta is that rare combination: a satirist with heart….Those who haven't curled up on the couch with this writer's books are missing a very great pleasure." —Seattle Times
"Tom Perrotta is a truth-telling, unshowy chronicler of modern-day America." —The New York Times Book Review
"Ruefully humorous and tenderly understanding of human folly: the most mature, accomplished work yet from this deservedly bestselling author." —Kirkus Reviews (Starred Review)
"Rife with Perrotta's subtle and satiric humor." —Publishers Weekly