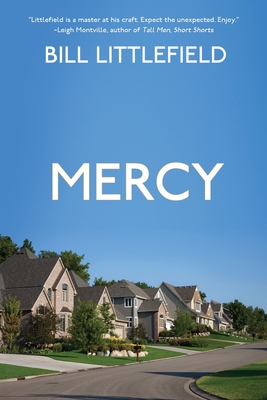 Mercy
This product is not returnable.
Publication Date:
July 28th, 2022
Publisher:
Black Rose Writing
Usually Ships to Store in 4 to 7 Days
Description
In a neighborhood nondescript except for how often small houses are being torn down to make way for big houses, a beautiful woman too young to be widowed waits for her husband to come home from prison. Arthur Baladino is getting out courtesy of a compassionate leave program, the theory being that he's too feeble to shoot anybody else.
Next door to the Baladino home, a little boy in a baseball uniform asks his father, "What happens when you die?" It's a question the father will soon confront in a terrible and surprising way. Just down the street, a young woman is trying to figure out how to re-start her life after her husband has lost his money, hers, and their home by day-trading in their basement. Elsewhere in the neighborhood, several women and a couple of men-two of them accomplished arsonists who've sometimes been employed by Arthur Baladino-dream of what might have been if they'd been wiser, more patient, or luckier in a past long dead everywhere but in their imaginations.
On a landscape more often than not indifferent, these people seek mercy, if not in love, than in the sometimes rickety, temporary alternative connections they can find with their fellow seekers.